Best of Data & Data Viz Twitter - Week of January 02, 2023
🎆
Hello everyone,
This is Ying from datadice. Here are this week's most interesting tweets, which include the topics:
Quantity Time Spent on Phone Screen

Marathon World Record Holders 🏃‍♀️🏃🏽‍♂️🏃🏻

How the US resident population has changed from 2010 to 2020

Food Price Index Inflation Between 2021& 2022

The Great British Bake Off

The World's Largest Islands

Submarine Cable Network

Britain has never invaded 22 Countries
Enjoy your reading and share your thoughts with us!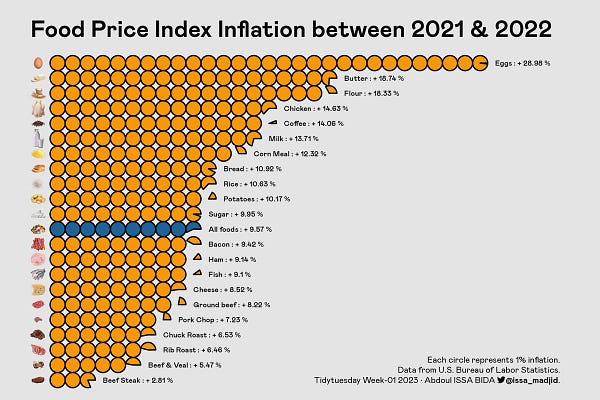 Thank you for taking the time to read our Newsletter and happy holidays! 🎅
---
More about datadice:
🎥Youtube:
📣More from YouTube Channel:
Thanks for reading datadice | Best of Twitter! Subscribe for free to receive new posts and support our work.